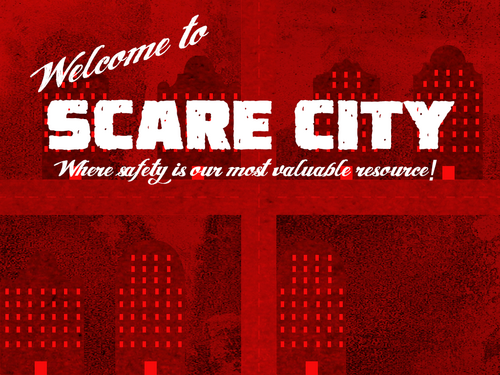 My parents have come to visit me in Colombia so I only had an hour or so spare to do this, but I still did it!
The theme for HEART JAM (by Heartbeast, whose Gamemaker vids are grade-A learning material) is/was scarcity. Obviously, I made it into a terrible pun name. And the idea of scarcity is that it's some kind of resource that's limited or hard to find, so I got a little existential and decided that 'safety' would be that resource.
And for the poor souls in Scare City to find safety, they'd need to be harvested by Death.
I had a bunch of extra ideas in mind, including:
Death gets slower the more souls he saves, as they weigh on his own empty existence. He would then have to either release them in a set 'safe area' and then try and get the rest, or risk it and keep getting slower but rescue more souls.
Death can dash in short bursts.
If a demon hits Death, they steal all his souls!
But I'm knackered and it's my bedtime, so all those ideas can wait, or wither away in development hell.
Ciao for now!